Coronavirus Information
Helpful Information
Good hand hygiene is one way to reduce the risk of Coronavirus (Covid-19)
Covid-19
Can I reduce my risk of Coronavirus infection?
What is Coronavirus or COVID-19?
Coronavirus disease (COVID-19) is an infectious disease caused by a newly discovered coronavirus. COVID-19 is a new strain not seen before in humans. The COVID-19 virus spreads primarily through droplets of saliva or discharge from the nose when an infected person coughs or sneezes, so it's important that you also practice respiratory etiquette (for example, by coughing into a flexed elbow). –WHO Website
What are the symptoms of COVID-19?
Symptoms affect people in different ways, with the common symptoms being fever, tiredness, and respiratory problems.
WHO recommends:
People with mild symptoms who are otherwise healthy should self-isolate and contact their medical provider or a COVID-19 information line for advice on testing and referral.
People with fever, cough or difficulty breathing should call their doctor and seek medical attention. –WHO Website
How do I reduce the risk of COVID-19 infection?
Good hand hygiene is one way to reduce your risk of infection.
Latest WHO hygiene guidance is:
– Wash your hands with soap and water often
– If soap and water is not available, use hand sanitiser
– Wash your hands as soon as you get home
– Cover your mouth and nose with a tissue or a sleeve (not your hands) when you cough or sneeze
– Put used tissues in the bin immediately and wash your hands
Practising social distancing is another effective method of reducing infection risk.
Stay home, stop the spread!
World Health Organisation says protect yourself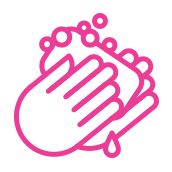 Wash hands thoroughly and regularly with soap & water or use hand gel

Keep tissues handy and cover mouth and nose when coughing or sneezing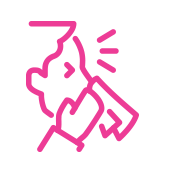 Stay at least 2 metres apart and avoid anyone with cold or flu like symptoms